Skip to main content
The Stone City in Sundsvall
The Stone City (Stenstaden) in Sundsvall.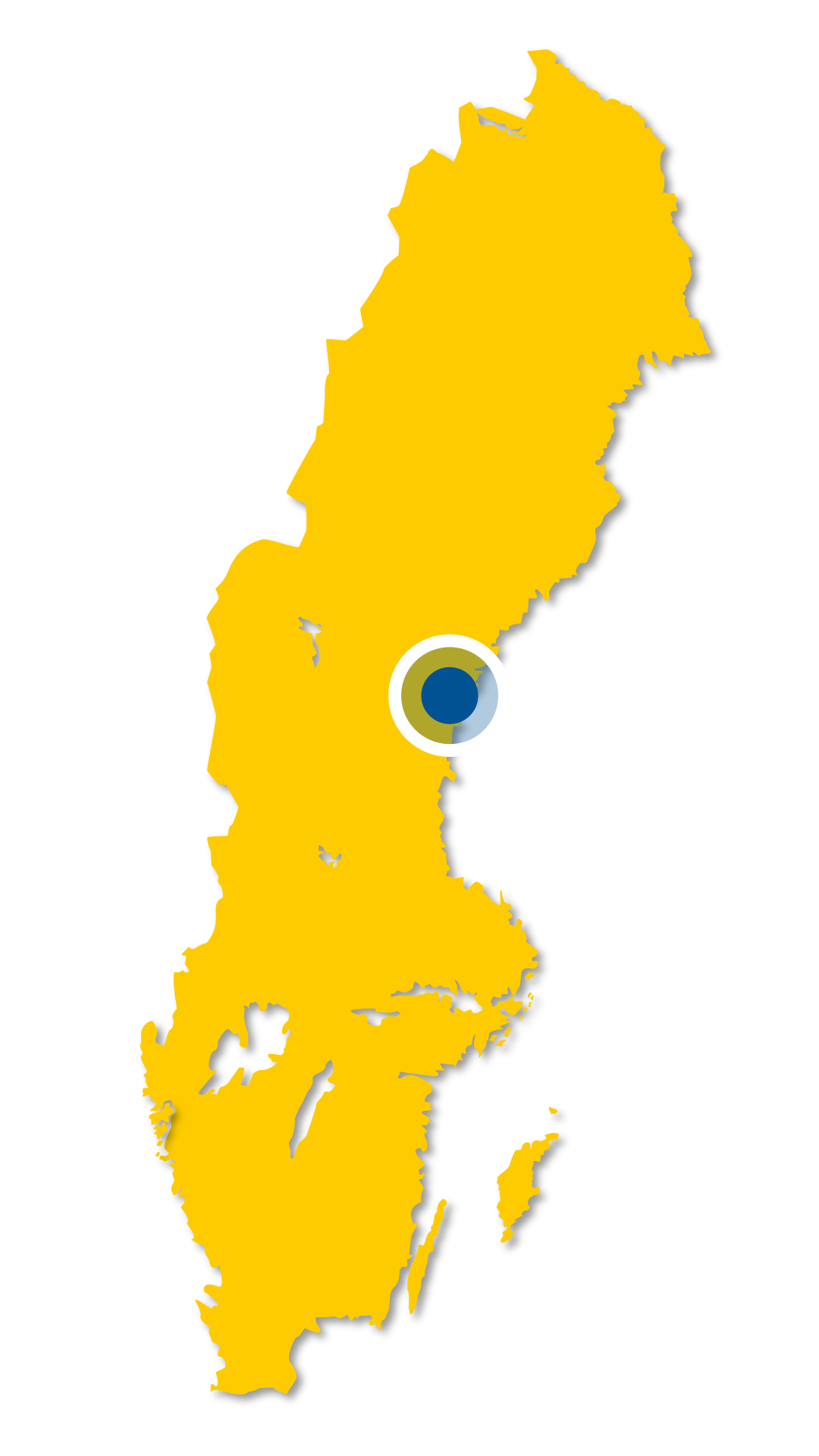 Photo credit: Olle Melkerhed
The magnificent Stone City of Sundsvall
A symbol of Sundsvall's rich industrial heritage, its historic centre – Stone City – is a must-see.
Last updated
29 March 2021
Sundsvall, located on the northeast coast of Sweden, has an illustrious past as one of Sweden's most significant industrial towns. Its impressive Stone City (Stenstan) counts among the country's best-preserved late 19th-century townscapes. This 51-block historic centre, with its imposing and decorative brick buildings, takes you back to an era when timber and banking magnates reigned supreme in Sundsvall. 
The history of Stone City 
Stone City is the product of the devastating fire of 1888, which resulted in large sections of Sundsvall going up in flames. This marked the fourth time the town had been rebuilt after burning down. To prevent a similar disaster from happening again, the decision was made to recreate Sundsvall entirely in flameproof stone. 
With the help of hefty insurance funds and money injected by the wealthiest residents, Stone City began taking shape. Sweden's top architects – including Knut Gyllencreutz, Gustaf Hermansson, Sven Malm and Hjalmar Kumlien – were called in to create a vast collection of palace-like houses, grand hotels and bank buildings. 
Lining the broad avenues and beautiful squares, some 600 buildings were completed in as little as six years, mirroring the continental stone-based architecture found in cities such as Vienna and Berlin. When exploring Stone City, you'll spot a mixture of architectural styles in vogue at the time – most notably Renaissance Revival and Art Nouveau. Nowhere in Sweden, outside of Stockholm, will you find a more refined townscape from the late 19th century. The grid street system of this rectangular area was created by renowned architect and city planner Nicodemus Tessin in the mid 17th century.
The city of Sundsvall, Northern Sweden
Aerial view of the Stone City in Sundsvall. The bridge Sundsvallsbron can be seen in the background.
Photo: Evelina Ytterbom/Dela Sundsvall
Stone City must-see buildings and features 
Wandering around Stone City, countless buildings vie for your attention. Vängåvan fountain, nestling in the park with the same name, was completed two years before the fire of 1888 and later restored. An intricate creation referencing Sundsvall's natural timber resources, it features a slew of animals including bears, dolphins and lions. The distinctly non-Swedish family of animals (aside from the bear) is a nod to Renaissance symbolism. 
Elaborate architectural details adorn many of the buildings, most of which are named after the magnates who commissioned them. Hirschka house is one of Stone City's most spectacular buildings. Created in Renaissance Revival style by esteemed architects Johan Laurentz and Hjalmar Kumlien, it stretches across the entire west side of the main square Stora Torget. Keep your eyes peeled for the golden dragon – symbolising protection from fire. You'll spot it hovering above the central domed bell-tower at the end of a spire. 
Other must-see buildings are Hedbergska, built to resemble a grand French city palace; and Granska, a four-storey building that originally housed several residential flats, a number of shops as well as a pharmacy. Note the large one-piece windows at ground floor level. Before the fire, glass panels of this size were not available, and some of the ones you'll see today are originals. 
Another key Stone City edifice, Gustaf Adolf's church, stands tall at 81 metres. It was built in the neo-Gothic style by top architect Gustaf Hermansson and inaugurated in 1894. 
Also, make sure to pop into Hotel Knaust – or even stay the night here in style surrounded by this famous landmark's sweeping marble staircase and magnificent hall of mirrors.
Hirschska huset, Sundsvall
'Hirschska huset' in the Stone City in Sundsvall.
Photo: Olle Melkerhed
Hirschska huset, Sundsvall
Photo: Olle Melkerhed
The Hirschska house in Sundsvall
Photo: Anders Thorsell/Visit Sweden
Elite Hotel Knaust in Sundsvall
Photo: Elite Hotel
The Stone City (Stenstaden) in Sundsvall.
Photo: FFagency