Skip to main content
The city of Sundsvall
View of Sundsvall from the sea.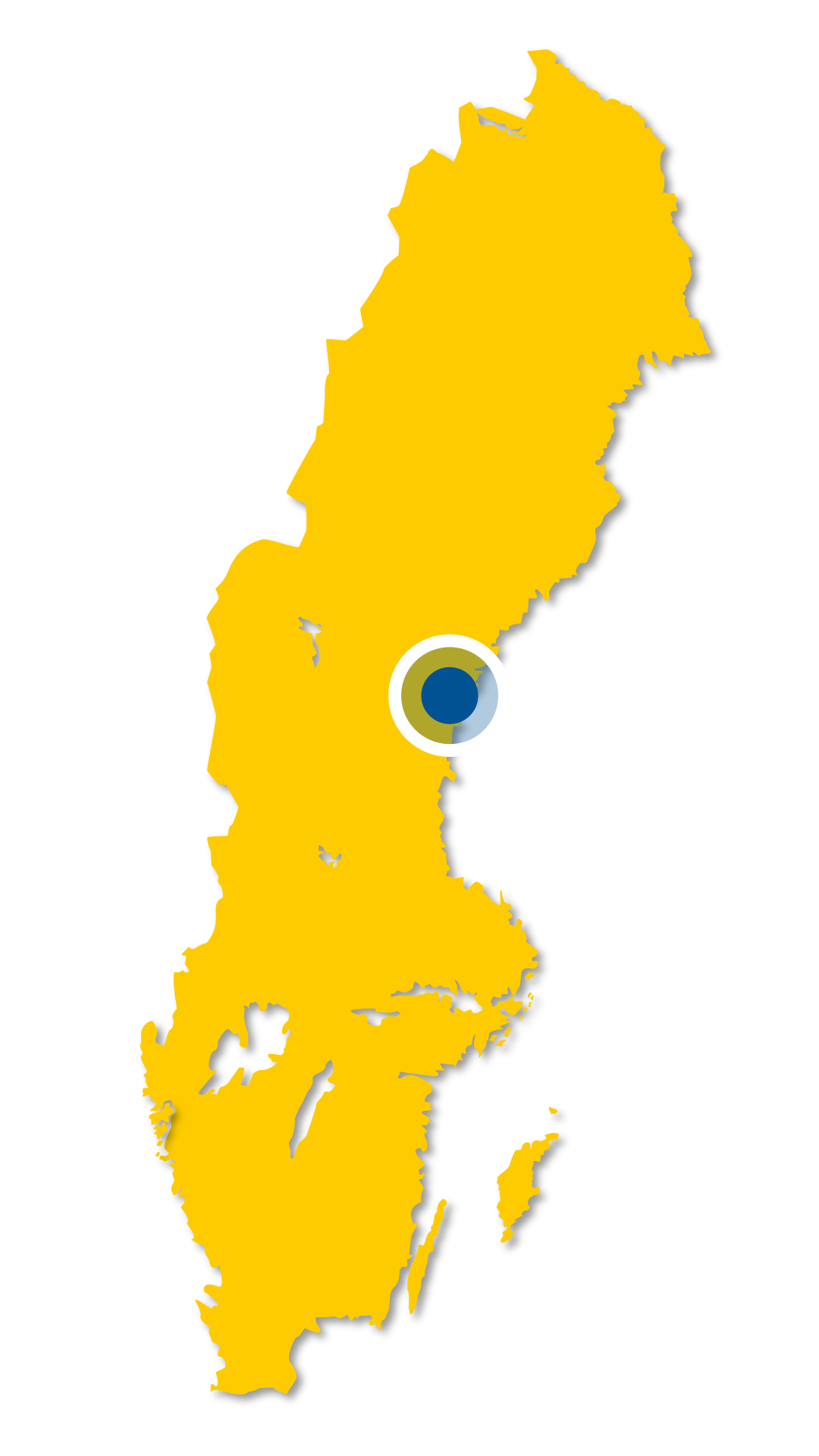 Photo credit: Anders Thorsell/Visit Sweden
Sundsvall
Sundsvall is one of Sweden's most fascinating cities, offering not only a cool urban setting but also unique natural landscapes.
Last updated
08 January 2021
Sundsvall – located in the Medelpad province of Sweden's northeast coast – has everything you could wish for, whether you're an urban type or more of a nature lover. According to some historians, Sundsvall brought industrialisation to Sweden in 1849. And, boasting a major forestry industry since the early 20th century, it continues to be an important industrial hub.
A town with an eventful past, Sundsvall has been destroyed by fire four times. Following a particularly devastating fire in 1888 – the worst in Swedish history – the city was rebuilt entirely in stone, giving it the nickname Stenstaden (Stone City).

Urban meets wilderness, the best of both worlds
For a healthy dose of culture, visit Kulturmagasinet in the heart of the city. Home to the city library as well as the Sundsvall museum, you'll find exhibitions that showcase the historical and artistic heritage of the town.
Venture beyond the urban borders, with its diverse range of culture spots and entertainment venues, and you'll discover that Sundsvall and its surrounding areas boast immense natural beauty. You're also within easy reach – about an hour and a half drive north – of the UNESCO World Heritage Site of Höga Kusten (the High Coast). Höga Kusten is renowned for its granite cliffs and rocks that jut up from the edge of the sea and is a popular hiking destination.
The Sundsvall area's must-see sites can be enjoyed year-round. Take it all in while hiking, cycling, jogging or - for the slightly more adventurous - whilst enjoying a canoe ride along the many waterways surrounding the city. In wintertime, you can whizz down the snowy slopes of the various ski stations located less than 15 minutes' drive outside the city centre.
Sundsvall weather falls somewhere between subarctic and cold continental, meaning you'll enjoy four distinct seasons.
Sundsvall – a hiker's haven
The famous Swedish walking trail St. Olavsleden will take you from Sundsvall on the east coast and straight across Sweden, all the way to the city of Trondheim in Norway. St. Olavsleden is the northernmost pilgrim trail in the world and you're likely to meet fellow pilgrims on the way.
Also consider hiking Indalsleden, running along Indalsälven, one of the country's longest rivers stretching 430 km. This trail offers stunning views from Vättaberget mountain. Take a well-deserved break at Liden's Old Church - which dates back to the 15th century.
Indalsleden
Indalsleden starts on the coast of Timrå and Bergeforsen and runs along Indalsälven up to the coast to Trondheim in Norway.
Photo: Visitsundsvall
Practical information before your trip to Sundsvall
Venture into the valleys or opt for the scenic coastal routes
There's no need to venture much beyond Sundsvall to get your wilderness fix. The nearby areas of Timrå and Ljustorp spread across two idyllic valleys. The scenery is worth a visit alone, but for those wanting to cover some ground, there are beautiful hiking and canoe trails to discover.
Ljungan Valley, just south of Sundsvall, is another natural highlight. The views are spectacular, and fishing enthusiasts will be well-catered for.
For those preferring to take in Sundsvall's inspiring scenery through a car window, the 75 km scenic route of the coastal road is loved by locals and visitors alike. So too is the Skeppshamnsleden (Ship Harbour Trail), which runs along the E4 road through Söråker, Tynderö and all the way to the old Skeppshamn fishing harbour.
The volcanic island of Alnön also provides ample hiking opportunities. Formed some 570 million years ago, the rocks and minerals of this natural wonder can't be found anywhere else in the world.
Sundsvall – a culinary hotspot
All this natural beauty and exercise will no doubt make you hungry. And you've come to the right place. Sundsvall prides itself on locally made produce – from cheese to craft beer and gin. It's also known for its surströmming (fermented herring) – a traditional Swedish dish originating on these shores. Local producer Oskars Surströmming started making this distinctive dish in 1955, and it's still going strong. With its somewhat over-powering smell, surströmming is an acquired taste. Its health benefits are legendary, however, and once you've washed some down with 'snaps', you'll feel like a proper local.
There are plenty of other dishes to try at the many restaurants dotted around Sundsvall – many of which feature in the White Guide (a guide to the best restaurants in the Nordics). At Restaurant Rå (Raw) the menu is diverse, and they offer three-course menus and a grill plate to share. Rå's cocktail list is also delightfully extensive.
Organic eatery and café Tant Anci & Fröken Sara, meanwhile, focuses on organic ingredients when preparing dishes such as salads and burgers. There are some vegan options too, and it's the perfect spot for a glass of wine or a "fika" (the Swedish custom of enjoying a break accompanied by coffee and cake, or any other type of sweet treat).
No trip to Sundsvall is complete without a visit to Elite Hotel Knaust for a drink or bite to eat. This 19th century landmark has two restaurants – a more formal affair and a cosy gastro pub. Don't leave without admiring Knaust's impressive mirror hall and having a wander up its famous marble staircase.
Fermented herring wrap
Fermented herring is a dish indigenous to the northern parts of Sweden. It is a method of conservation that is thought to date back to era of Gustav Vasa, when salt was scarce. It is a dish that divides the Swedes – you either love it or hate it.
Photo: Magnus Skoglöf/imagebank.sweden.se
Fermented herring wrap
Photo: Magnus Skoglöf/imagebank.sweden.se
Elite Hotel Knaust in Sundsvall
Photo: Elite Hotel
Elite Hotel Knaust in Sundsvall
Photo: Elite Hotel