Skip to main content
Gothenburg
Gothenburg, or Göteborg, on Sweden's west coast, is second in population only to the capital, Stockholm. Home to Volvo and two major universities, the city also holds several major cultural and sporting events.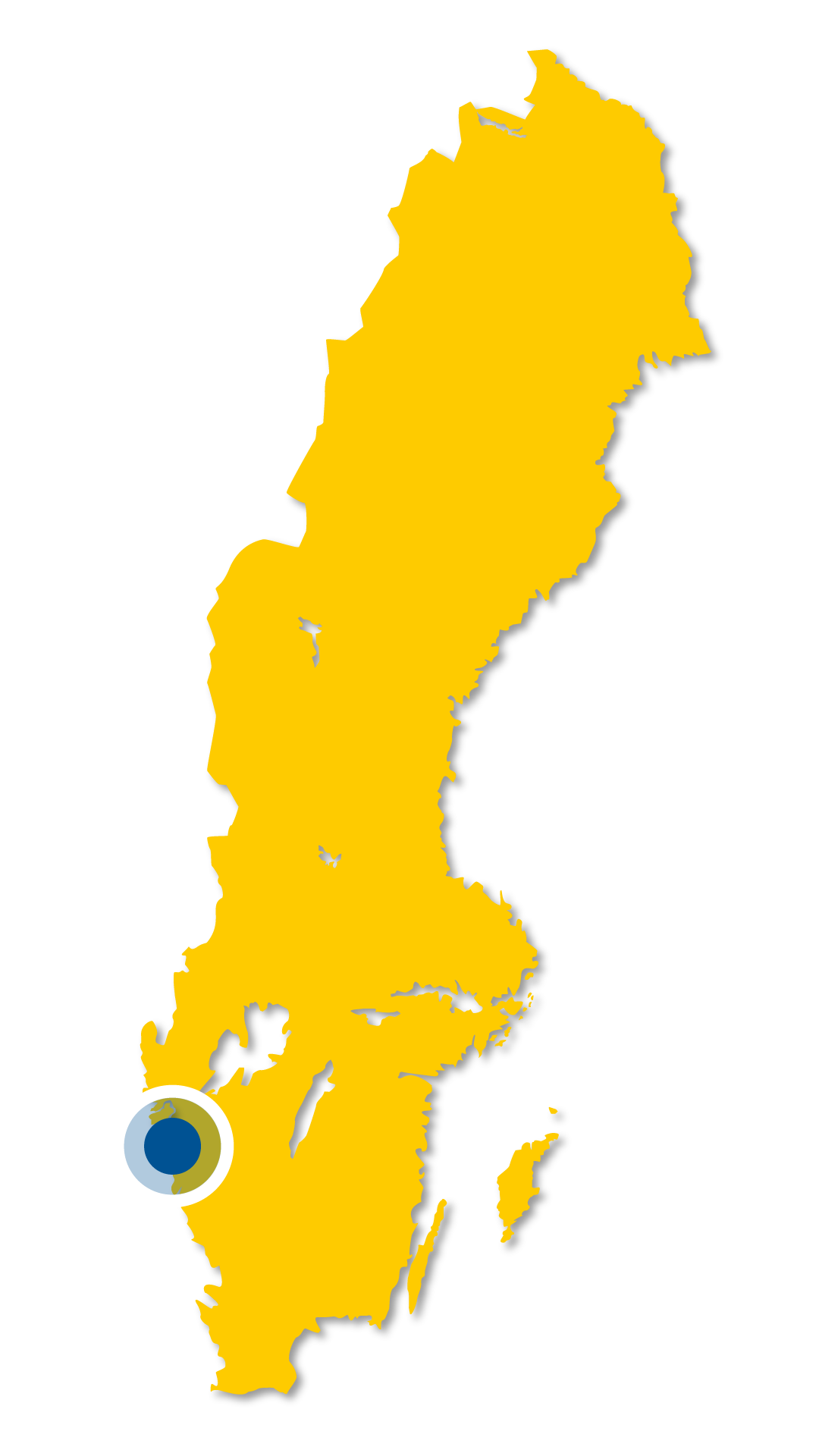 Photo credit: Beatrice Törnros/Göteborg & Co
Gothenburg (Göteborg) – Sweden's second largest city
Friendly and laid-back, Gothenburg has the hip up-and-coming neighbourhoods, Michelin-starred restaurants and vibrant cultural mix you'd expect in a much bigger city – as well as a world-class craft beer scene and some of the best seafood restaurants in Sweden. If you're looking for things to do in Gothenburg, you'll be spoiled for choice.
Last updated
13 February 2023
Situated on Sweden's scenic west coast, Gothenburg exudes an open, entrepreneurial spirit with a sustainability ethos that runs through the city's sights and attractions. Founded in 1621 by King Gustav II Adolf, Sweden's second city soon established itself as a commercial fishing and shipbuilding hub, and later as a leader in transport innovation. Gothenburg is the birthplace of Volvo Cars and home to the Volvo Museum where you can explore a unique collection of heritage vehicles. The city continues to be fiercely proud of its fishing heritage and there's no better place to enjoy high-quality, locally sourced seafood than in one of Gothenburg's many fish restaurants.
Visit Gothenburg in the summer of 2023 and you'll catch Gothenburg City's 400th anniversary celebrations from June through August – no matter when you visit, you'll find plenty of things to do in Gothenburg, whether you're here on a city break or about to embark on your West Coast adventure.
Gothenburg
Trams are a common sight in Gothenburg. These old trams run seasonal services between the central station and Liseberg via Kungsportsavenyn. They are former traffic carriages that were used in regular traffic between 1900-1960. The staff work entirely on a voluntary basis and all income goes to the preservation of the carriages.
Photo: Beatrice Törnros/Göteborg & Co
Gothenburg
Photo: Beatrice Törnros/Göteborg & Co
Gothenburg
Photo: Steampipe Production Studio AB/ Göteborg & Co
Poseidon by Carl Milles at Götaplatsen, Gothenburg
Photo: Steampipe Production Studio AB/ Göteborg & Co
Klippan, Gothenburg
Photo: Per Pixel Petersson/imagebank.sweden.se
The compact city – Gothenburg's cultural attractions
Gothenburg is a pocket-size metropolis, with many of its attractions at walking distance – or a Gothenburg tram ride away. Explore 17th century Gothenburg in the cobblestone streets of Haga, a cosy, centrally located neighbourhood with independent shops and cafés. Keep an eye out for the well-preserved wooden houses built as workers' housing between 1870 and 1940. Be sure to drop by Café Husaren on the main 'Haga Nygata' street –famous for their dinnerplate-sized cinnamon buns known as 'Hagabullen'.
To delve further into the stories and objects that make up Gothenburg's rich history, visit the Museum of Gothenburg in East India House, once the hub of Gothenburg's seafaring trade during its 18th century heyday. Artefacts range from Viking ship remains to the world's first Volvo.
Design lovers should head to the Röhsska Museum of Design and Craft – opened in 1916, the museum's unique collection ranges from ancient archaeological finds to contemporary Scandinavian design.
One of Gothenburg's – and Sweden's – most popular attractions is Liseberg, the city's 100-year-old theme park. Located in the middle of town, expect a dazzling selection of rides as well as open-air concerts – Live Liseberg – that attract top musicians and performing artists from Sweden and abroad. Gothenburg is also home to Sweden's legendary music festival, Way Out West. An annual highlight each August, the three-day festival packs Gothenburg's Slottsskogen park with happy revellers.
Hagabulle in Gothenburg, West Sweden
The famous giant cinnamon bun at café Husaren in Haga, Gothenburg.
Photo: Anna Hållams
Hagabulle in Gothenburg, West Sweden
Photo: Anna Hållams
The Röhsska Museum of Design and Craft
Photo: Marie Ullnert/imagebank.sweden.se
Rollercoaster at Liseberg, Göteborg
Photo: Stefan Karlberg/Liseberg
Music festival
Photo: Rodrigo Rivas Ruiz/imagebank.sweden.se
Gothenburg's natural wonderland – right on your doorstep
In Gothenburg, nature is all around you – be it in the brisk ocean air or in the aforementioned Slottsskogen park, a sprawling haven of cultivated parklands, natural forest and a zoo – open all year round. Another garden that hosts a variety of events and activities year-round is the Gothenburg Botanical Garden (Botaniska Trädgården).
Walkers and hiking enthusiasts are well catered for here – Gothenburg is the starting point for Sweden's popular Gotaleden trail. Set off from the tourist centre on Kungsportsplatsen and walk the easy 6-kilometre-long trail from Gothenburg to Skatås, via the Delsjön nature reserve. Another popular Gothenburg trail is the Göta River pilgrimage (Pilgrimsleden Göta älv) – the first three stages are in town, from Masthugg Church to Jennylund.
If you're a boat person, then you're in the right place – Gothenburg's local archipelago boasts over 20 islands, split into a northern and southern archipelago. The islands are easily reached on public transport, with many of the larger ones, like Hönö, open all year round.
The park Slottsskogen in Gothenburg
The pond Stora dammen in the park Slottsskogen, located in Gotheburg city.
Photo: Steampipe Production Studio/Göteborg & Co
The park Slottsskogen in Gothenburg
Photo: Steampipe Production Studio/Göteborg & Co
Slottsskogen in Gothenburg
Photo: Per Pixel Petersson/Göteborg & Co
Gotaleden trail, West Sweden
Photo: Jonas Ingman/Westsweden.com
Ferry to Hönö island, Gothenburg
Photo: Anna Hållams
On the menu – Gothenburg food and drink hotspots
Gothenburg is home to a number of foodie hotspots and award-winning eateries – including five Michelin-starred restaurants – and has rightly earned its place on the international foodie map. The city has a modern food culture, embracing sustainable food practices with Swedish and international flavours. And with the ocean so close by, you're in the right place to enjoy some of the best seafood in Sweden. Try Fiskekrogen, a much-loved Gothenburg institution, for its bountiful shellfish platters.
For seafood with a Japanese-inspired twist, book Vrå, an award-winning eatery situated in what was once a 1920s post office. Vrå is widely credited with introducing the locally caught Pacific oyster to fine dining in Sweden.
For a New York-Italian menu opt for Tavolo, set in a converted industrial heritage building in the stylish Magasinsgatan area. At Human you'll enjoy top-notch New Nordic cuisine with a focus on seafood and plant-based dishes. For a modern riff on traditional Swedish fare ('husmanskost') opt for the menu at Natur – they also have an excellent selection of natural wines.
Restaurant Koka, Gothenburg
A beautiful dish at restaurant Koka in Gothenburg.
Photo: Koka
Restaurant Koka, Gothenburg
Photo: Koka
Restaurant Koka, Gothenburg
Photo: Tina Stafrén/Göteborg & Co
Seafood safari in West Sweden
Photo: Felix Odell
It's in the water – Gothenburg's craft beer and urban wine
Considered one of Europe's hottest craft beer hubs, Gothenburg is home to a staggering number of craft breweries, tap rooms and beer pubs. The city even hosts one of the world's biggest beer and whisky festivals each spring, GBG Beer Week. Where to start if you're short on time? Try Stigberget, an award-winning brewery in the ultra-hip Ringön industrial district. If you prefer wine, head to the former meatpacking area Gamlestaden – a new cultural and culinary hotspot – and Wine Mechanics, an urban winery set up by two wine innovators. Book a wine tasting or have dinner at the in-house Winery Pub.
And for those of you interested in exploring Gothenburg's nightlife, breweries and bars in Gothenburg often host DJs and musicians – a great way to start a night out on the town.
Practical information before your trip to Gothenburg